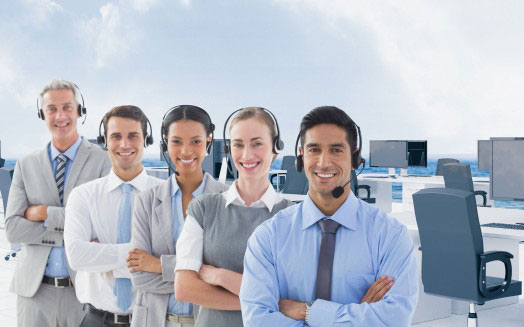 The client is a part of the USD 6.6 billion Automobile Group started in India. It is one of the leading global Automobile manufacturers in a competitive age of world's fast-growing economy. Company's portfolio covers the widest range of motorcycles, scooters, and three-wheelers. The company has 1300 dealers and authorised service stations to serve worldwide. Company's marquee can be found on and off road in South America, Africa, Middle East, South and South-East Asia.
Background
1. With a vast network of dealers and distributors in India and abroad, the client was looking for an effective Dealer Management System to manage its dealer network under one umbrella, with the aim of complete satisfaction of end customer.
2. Excellon 5 Dealer Management System offers a variety of applications. Call Center Software is one of the application form the Excellon 5 DMS, developed for efficiently handling the end user data.
3. The application requirement was for managing third-party/ outsourced agency for call centre (customer service) and linked the outcome to the Dealer Management System for generating reports and analysis.
Solution
1. For the client, Excellon team developed a customised application, Call Center Management App (CCMA). CCMA is an extremely powerful app to leverage the data to understand the issues, problems, and feedback from end customers.
2. While using CCMA, the outsourced agency was facing difficulties to pull the customer data. As the client is already equipped with Excellon 5 Dealer Management System, this task was repetitive and in nature and was adding to non-productive time.
3. Therefore, to rectify this problem, Excellon integrated the CCMA with the dealer management system of the client. Now, the only task left for the agency is to lock the query of end customer in the CCMA. With locking of the query in CCMA, the entire history of the customer vehicle is now instantly available.
4. Thus, by only entering the physical call information like doubts of customer, problems or pain areas, rest of the things like service history and previous feedback will be automatically added to the system.
Benefits
1. After integrating the CCMA with the Dealer Management System, client's management can even check and validate the time of the physical call, rating of the call by the customer, and performance of the call attendant to analyse the process.
2. By eliminating the unnecessary efforts of managing customer data, the outsourced agency is saving precious time of its personnel, thereby saving the operational cost.
3. The visible effect can be seen at the customer end. As the call attendant can now easily access the information of the on-call customer and the history too, the call handling time and efficiency are visibly improved.
4. All the data about a customer, starting from the vehicle booking to its latest servicing and last call, is now collected and monitored by the various levels of the management. This data comes handy for designing and implementing the overall improvement strategy.
---